The Effectiveness of Mobile-Assisted Language Learning (MALL) via smartphone applications for tertiary ESL learners
Keywords:
Mobile-Assisted Language Learning(MALL) Motivation Attitude Class participation Smartphone applications
Abstract
Mobile-Assisted Language Learning (MALL) is important in motivating learners and changing their attitudes in learning the English language interactively. This study explored a group of tertiary students in a Malaysian English language classroom setting to investigate the effectiveness of the MALL method to support English language learning by using selected smartphone applications. This study aimed to determine the students' motivation, attitude, and class participation before and after using the selected smartphone applications in the ESL classroom. The mixed-method analyses were employed to strengthen the findings that supported the soundness of this study and the aptness of the smartphone applications used in this study. Online questionnaires and interviews were conducted to collect the data for this study. The questionnaires were analysed using SPPS version 25, and the interviews were analysed using NVIVO R1. The quantitative findings revealed differences in the students' attitudes which impacted their motivation and resulted in positive classroom participation after the students engaged with the smartphone applications during their ESL lessons. The qualitative findings revealed the students' expectations and perspectives in detail. This study asserts that MALL brings advantages in the ESL classroom. It empowers learners to be more responsible in learning and regulating their communication between peers and teachers through technologically supported participation, especially during this COVID-19 pandemic.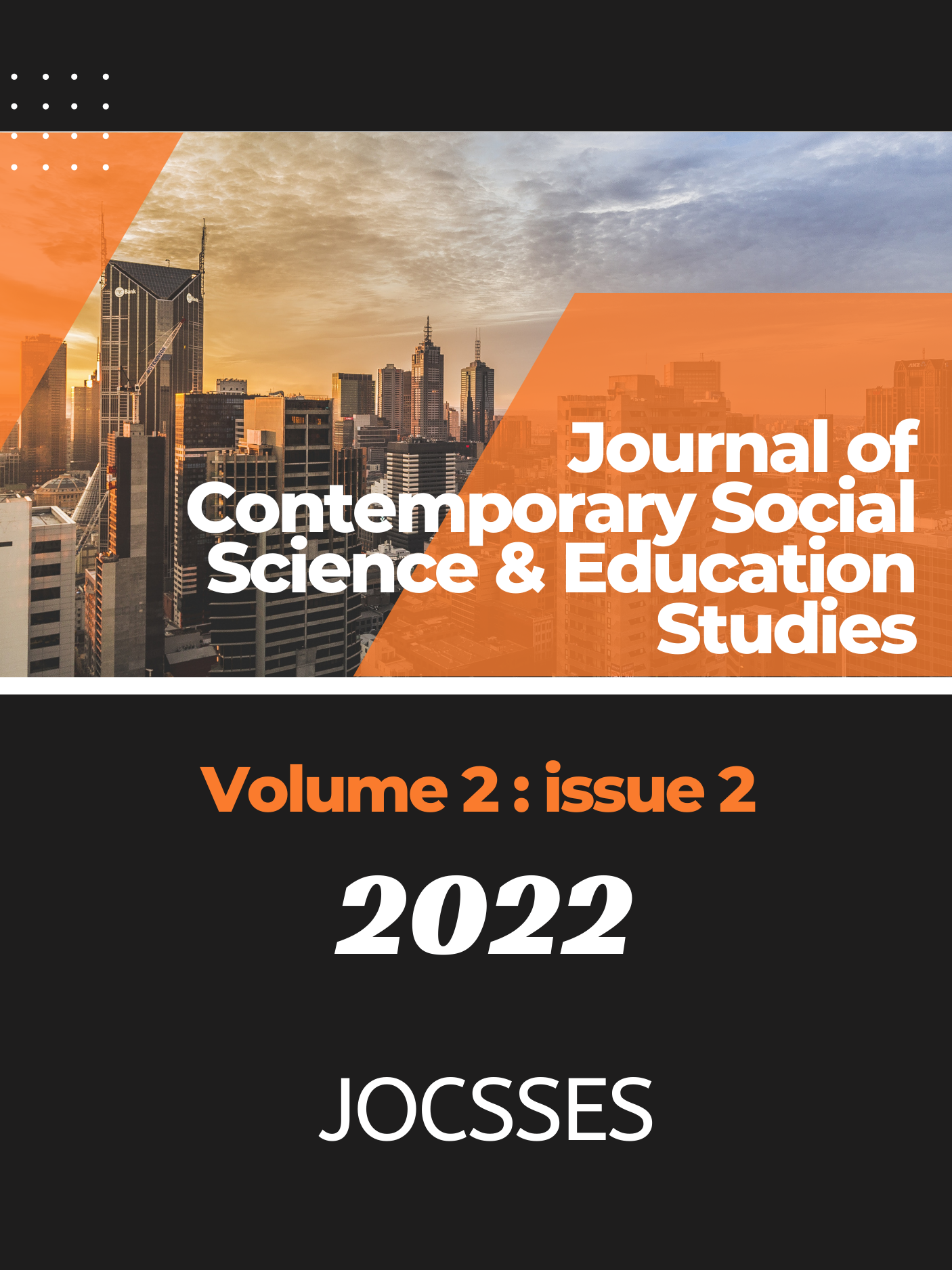 Downloads
How to Cite
Murugan, A. ., & Boon Sai Teoh, G. . (2022). The Effectiveness of Mobile-Assisted Language Learning (MALL) via smartphone applications for tertiary ESL learners. Journal of Contemporary Social Science and Education Studies (JOCSSES), 2(2), 99–113. Retrieved from https://jocss.com/index.php/multidiscipline/article/view/129