Application of Fuzzy Delphi Techniques in Designing the Main Construct of the Extensive Reading Module
Keywords:
Extensive Reading Design and Development, Fuzzy Delphi Method, Reading Community
Abstract
Language learning can improve vocabulary acquisition using extensive reading methods. Many studies conducted experimentally have shown that reading extensively provides great benefits to students. However, primary school students in Malaysia prefer to read fiction physical books and are less interested in non-book materials as well as digital materials. To overcome this problem, extensive reading modules need to be developed based on constructs and elements that obtain expert consensus. The Design and Development (DDR) approach was used in this study. The design process will use the Fuzzy Delphi Method (FDM) which is to develop the main construct based on the literature review and interviews conducted in the Needs Analysis Phase. A total of 30 experts have been involved as experts to validate FDM instruments. The results showed that all items met the requirements of FDM which has a threshold value of less than 0.2 (d≤0.2) which is 0.106 and 94% expert agreed as well as placing the Reading Community construct as a priority. The findings of this study based on the agreement of experts can be used as a reference by relevant parties to design a reading program to fill the gaps that still exist in the implementation of the NILAM program in schools. The cooperation of community members is also necessary for implementing the reading program through the National Reading Decade which is a program designed based on the Reading Encouragement Policy.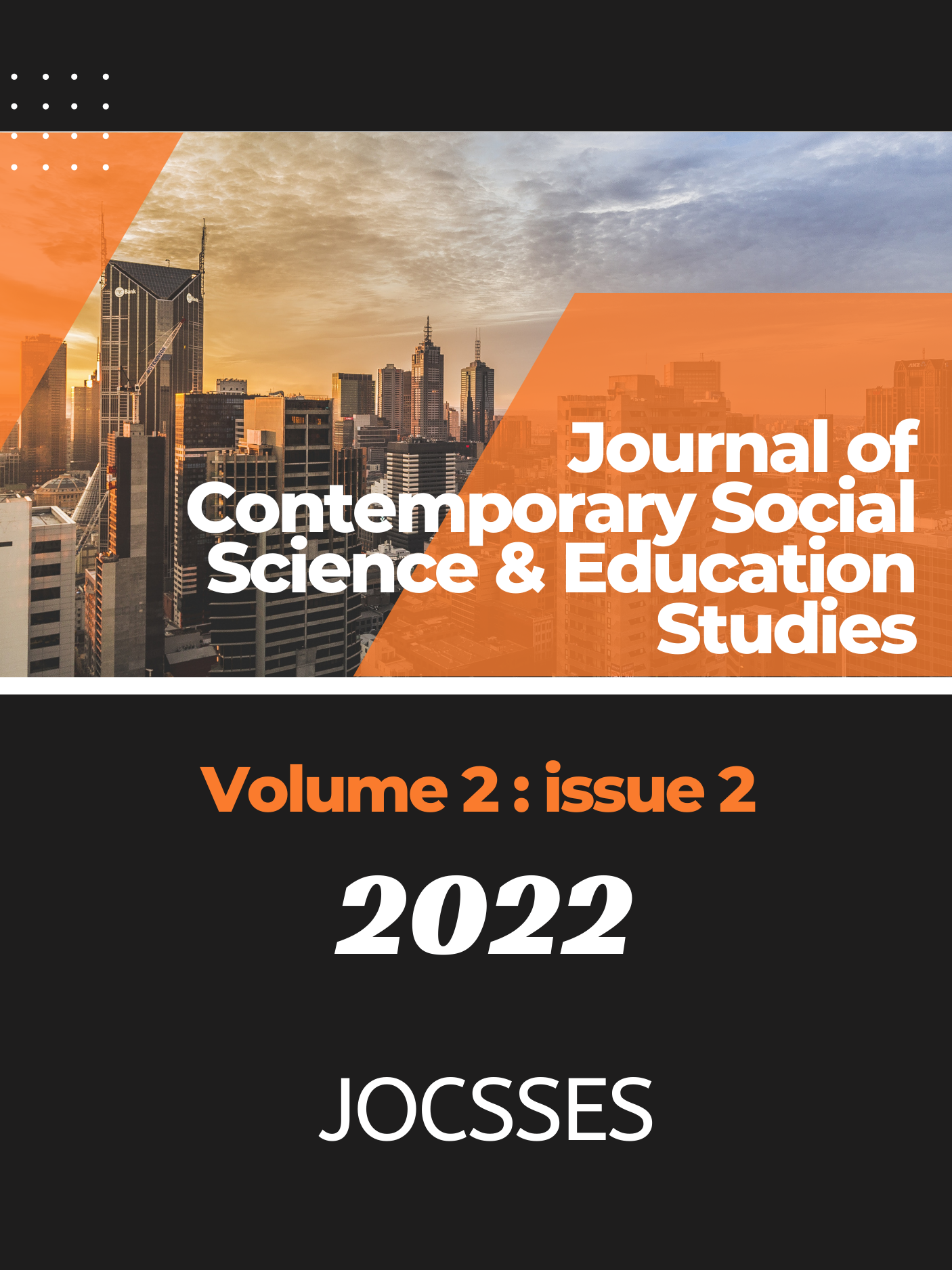 Downloads
How to Cite
Arsad, A. ., & Janan, D. . (2022). Application of Fuzzy Delphi Techniques in Designing the Main Construct of the Extensive Reading Module . Journal of Contemporary Social Science and Education Studies (JOCSSES), 2(2), 10–22. Retrieved from https://jocss.com/index.php/multidiscipline/article/view/117