E-Portfolio As An Assessment Tool in Teaching and Learning: A Survey of Teacher's Perceptions
Keywords:
Teacher's Perception E-portfolio Digital Assessment Asas Sains Komputer Digital Portfolio
Abstract
The COVID-19 pandemic that hit the world has considerably impacted education. Among the debate topics is the uncertainty about assessing student learning outcomes in a pandemic environment. The change from the traditional form of assessment to the digital form is one of the alternative measures that can be considered to address this issue. One of the digital assessment tools implemented online is the       E-portfolio. Therefore, this study was conducted to identify teachers' knowledge, perceptions, and software recommendations for using         E-portfolio as a digital assessment tool at the school level. The study involved 90 teachers who taught Asas Sains Komputer as study respondents. A questionnaire was distributed to respondents online. Data were analysed using Statistical Package For Social Science (SPSS) version 25.0 to determine the frequency, percentage, mean and standard deviation. Based on the findings of the study, it can be concluded that teachers' general knowledge of E-portfolio shows a high level (mean = 4.06, sd = 0.73), and teachers' perceptions of the use of E-portfolio are also at a high level (mean = 4.18, sd = 0.62). In contrast, the software recommendation for using E-portfolio is moderately high (mean = 3.36, sd = 1.01). These findings have implications for a deeper disclosure of appropriate platforms for implementing E-portfolios as a digital assessment tool, especially at the school level. It is suggested that a module or model be developed to guide teachers in using E-portfolios, especially in Asas Sains Komputer.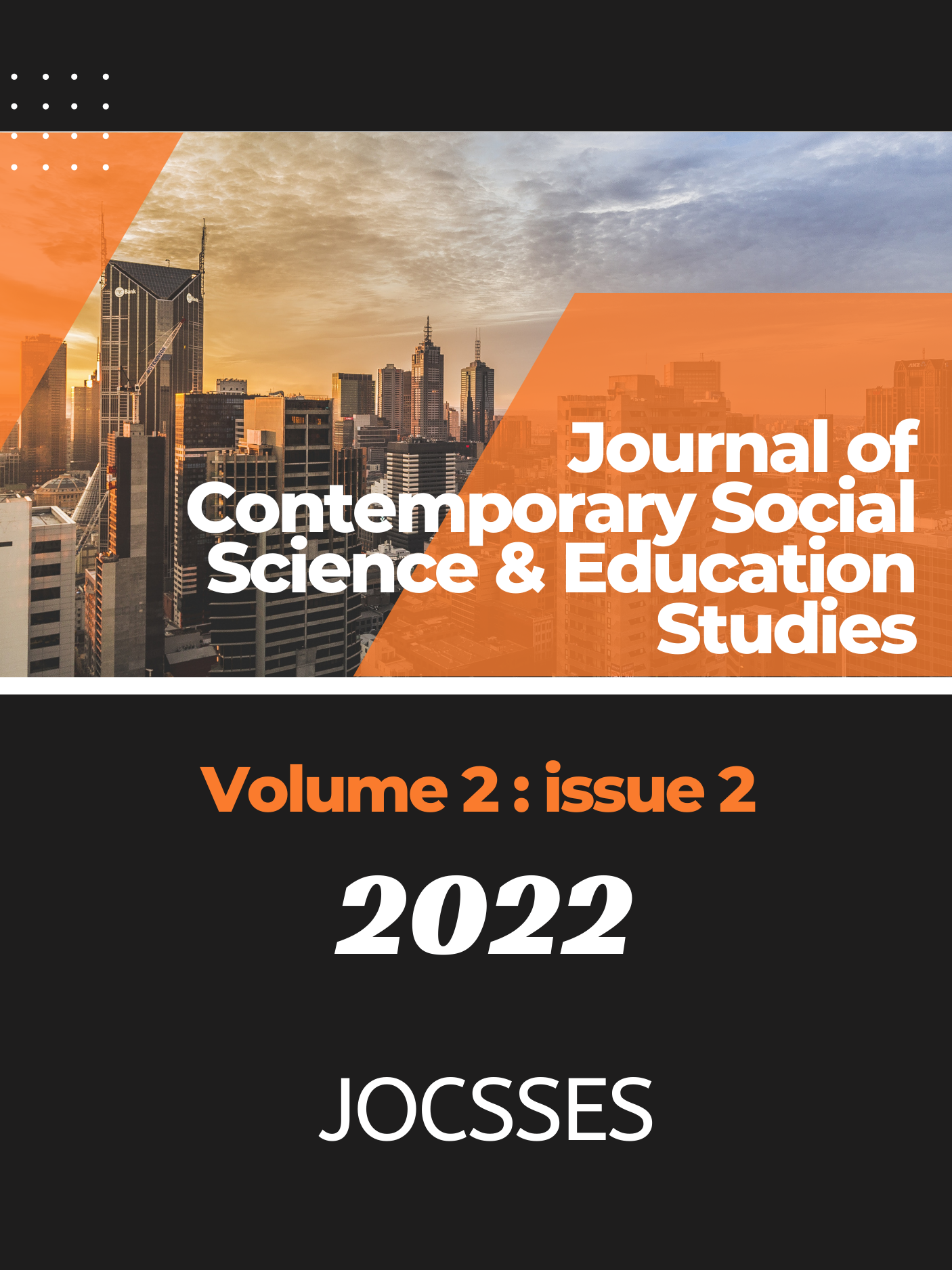 Downloads
How to Cite
Mat Razali, N. F. Y. ., Hamid, J. ., & Hashim, H. (2022). E-Portfolio As An Assessment Tool in Teaching and Learning: A Survey of Teacher's Perceptions. Journal of Contemporary Social Science and Education Studies (JOCSSES), 2(2), 64–72. Retrieved from https://jocss.com/index.php/multidiscipline/article/view/124