Scenario in Teacher Retention: Does Principals' Contextual Intelligence Matter?
Keywords:
Contextual Leadership for School Principal, teacher retention, contextual intelligence, engagement
Abstract
It has been recognized that the principal's leadership style has a significant influence on the psychology and behavior of teachers. A positive internal environment will make teachers happy and enjoy their work even when faced with various challenging tasks. This study focuses on the influence of the Contextual Leadership for School Principal (CLP) on teacher retention (TR) and identifies significant dimensions of CLP as predictors of TR. The measurement tools used consist of the Malaysian Contextual Leadership for Principals in School (MyCLIPS) and the Employee Retention Instrument which measure the variables in the study. This study is a cross-sectional survey involving 367 schoolteachers selected through multi-level sampling in the state of Terengganu. The results show that gender does not differentiate the level of TR in the study while the length of service proves to be significant in differentiating the level of TR. The results also show that there is a strong influence of CLP on TR (R=.53, p<0.01) and CLP was also found to contribute as much as 39% to the variance of TR (R2=.39, F=91.178). While CLP, through two dimensions namely Collegiality and Contextual Intelligence, positively becomes a significant predictor for TR which are (β=0.39, p<0.01) and (β=0.65, p<0.01), respectively. This finding has given a new discovery in school leadership that being skilled in thinking contextually, prioritizing the element of collegiality with teachers, and providing pedagogical support needs to be empowered by the school leadership to ensure the existence of a positive perception of teachers towards work and school. In addition, this positive perception guarantees teachers to continue to remain in service at the current school.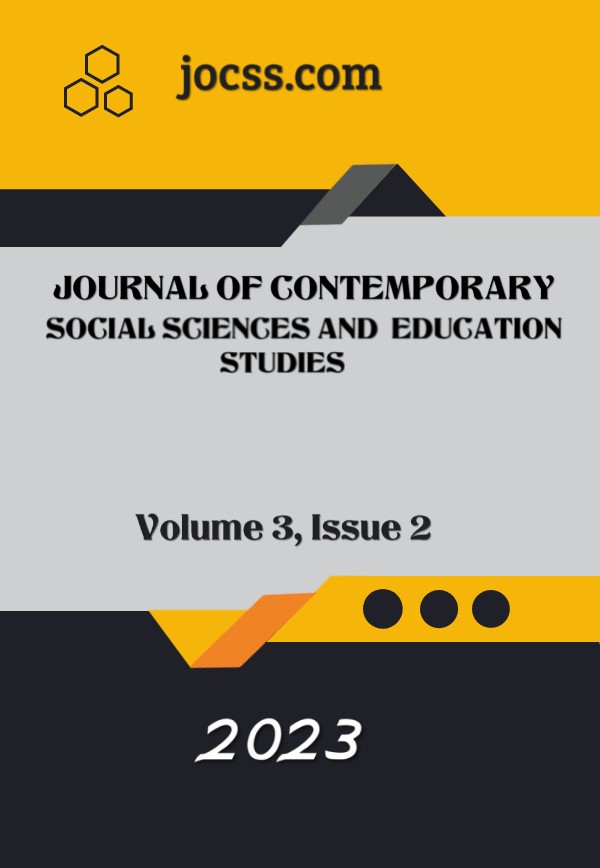 Downloads
How to Cite
Mohd Yusoff, S. ., Zainal Abidin2, N. S., Wahid, Z. ., Abas, M. A. ., Salleh , A. S. ., & Deraman , S. M. . (2023). Scenario in Teacher Retention: Does Principals' Contextual Intelligence Matter?. Journal of Contemporary Social Science and Education Studies (JOCSSES) E-ISSN- 2785-8774, 3(2), 77–85. https://doi.org/10.5281/zenodo.10155005
License
This work is licensed under a Creative Commons Attribution-NonCommercial 4.0 International License.