Data Security Knowledge On Social Media Among University Students In Malaysia
Keywords:
Data security, knowledge, social media
Abstract
This study explores the current understanding of data security among students within the Malaysian higher education system. The focus is on evaluating how well the respondents grasp two critical aspects: knowledge related to securing social media platforms and a broader comprehension of data security measures. To gather insights, a meticulously designed questionnaire was administered to students enrolled at a reputable university college located in the northern region of Peninsular Malaysia. This particular institution was selected carefully to ensure a diverse representation of students across various academic disciplines. Upon thoroughly examining the gathered responses, the aim was to discern the level of familiarity Malaysian students have with data security. Unfortunately, the results underscore a significant deficiency in the respondents' understanding of both dimensions of data security knowledge that were scrutinized in this study. The findings emphasize the urgent necessity for improved educational initiatives in the realm of data security awareness for higher education students in Malaysia. This study highlights the importance for educational institutions and policymakers to acknowledge these existing gaps and take proactive steps to bolster students' comprehension of data security. This, in turn, can contribute to cultivating a more secure digital landscape for the entire nation.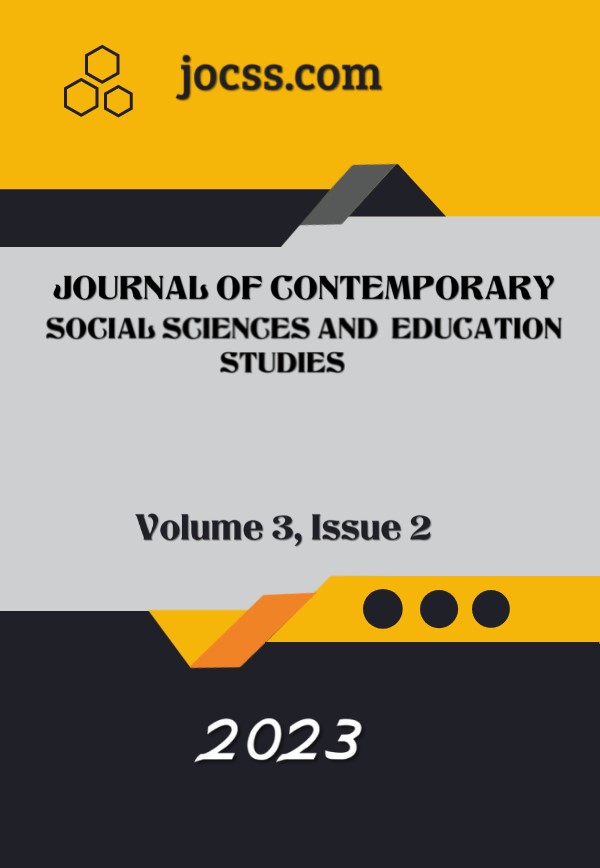 Downloads
Published
2023-09-01 — Updated on 2023-11-21
How to Cite
Mansor, N. S. ., Awang, H. ., Mustapha , R. ., & Mohamad Ghozali, N. I. . (2023). Data Security Knowledge On Social Media Among University Students In Malaysia. Journal of Contemporary Social Science and Education Studies (JOCSSES) E-ISSN- 2785-8774, 3(2), 126–134. https://doi.org/10.5281/zenodo.10155127 (Original work published September 1, 2023)
License
This work is licensed under a Creative Commons Attribution-NonCommercial 4.0 International License.